Meet the Doctor
Dr. Kelly Fenn
Dr. Kelly Fenn sees orthodontics as a way to serve her patients and her community as a whole. By delivering the highest level of care, she enables individuals to live happier and healthier lives. Her expertise in orthodontics empowers her to use cutting-edge techniques that produce world-class results. She believes that adults and children should be able to obtain the smile they want. She takes pride in helping people show the world the best side of themselves. By giving each patient an exuberant smile without discomfort or strife, she forms relationships with patients for life.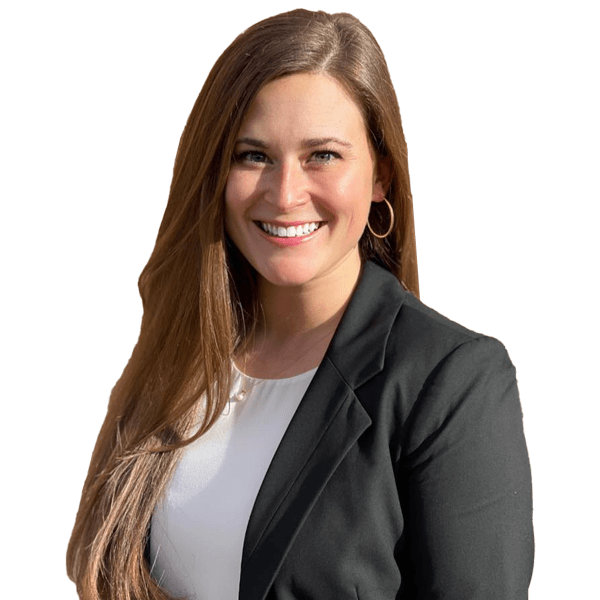 Dr. Fenn found her passion for dentistry early when she was the valedictorian of her class at the local Eisenhower High School. She went on to excel at Michigan State University (Go State!), where she accepted an invitation to be a member of the renowned Lyman Briggs College and Honors College. Dr. Fenn graduated with honors after only three years and went on to earn her Doctorate of Dental Surgery from the University of Detroit Mercy. After graduating at the top of her class, she pursued her dream of becoming a world-class orthodontist when she earned her Master of Science in Dentistry and a Certificate in Orthodontics from the University of Colorado.
Dr. Kelly Fenn's primary passion is the practice of orthodontics. Nothing makes her happier than giving a patient a perfect smile. Her professional and academic careers have focused on developing the best orthodontic practices possible. For this very reason, she obtained the highest certification any orthodontist can receive from the American Board of Orthodontics. She is also an active member of several orthodontic and dental societies, including the American Association of Orthodontists and the American Dental Association. Her membership in these organizations allows her to offer patients the most up-to-date orthodontic practices in use today.
Dr. Fenn doesn't let her busy practice stop her from having a healthy and flourishing personal life. She is soon to be married to her fiancé, Kenneth, an ambulatory care clinical pharmacist at Beaumont Family Medicine here in Sterling Heights. In her downtime, you can catch her cheering on the Spartans. She likes to stay active with exercise and fitness. Most importantly, she's always working towards the betterment of the local community that raised her. High-quality orthodontics is just one of the many ways she does that.